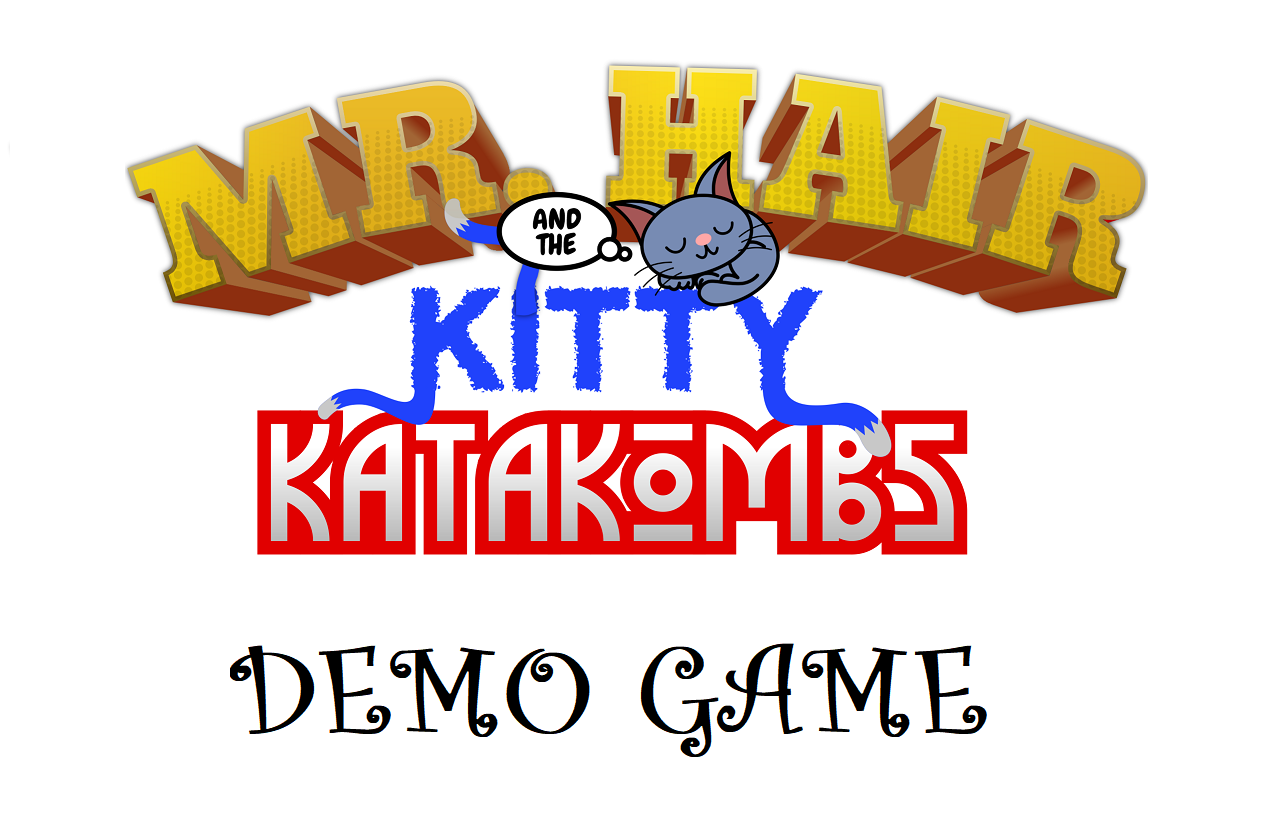 Mr Hair and the Kitty Katakombs Demo Game
Mr Hair and the Kitty Katakombs, Demo Game
It's that time again when we help our hero Mr Hair in this brand new Arcade Style Platformer/Action/Puzzler. Mr Hair has lost his Kitties in the deep and flooded katakombs, your wife and kids are tearing their hair out with worry and hoping for all to return safely.
Good luck !
Tips : Shoot and Fire your way through to victory but be carful not everything can be destroyed and some objects will be activated once triggered ! ; )
Controls
1. Keyboard
Q is Up
A is down
P is Right
O is Left
M is Shoot and will Activate Objects
2. Kempston Joystick
3. Sinclair Joystick
Credits
Game Created by Lee Chops Stevenson
Music by Pedro Pimenta
Loading Screen by Andy Green
Crash Exclusive 2022
See more great Mr Hair games on my homepage: https://chopz.itch.io/
Install instructions
Loading:
Once you have downloaded your file below you will be able to play your games using an Zx Spectrum emulator like FUSE which is free to download on your PC or other devices..
The Game will also run on real Zx Spectrum hardware !!
Runs on both 48k and 128k.. you will need 128k selected to have the fantastic AY music playing.
Download
Download
Mr Hair and the KittyKatacombs.tap
37 kB